2019 Customer Survey: Site Improvements and Changes
August 23, 2019
Based on the valuable feedback of our members during the Beta-phase testing of our new Flirt4Free desktop interface, we've introduced a number of quality-of-life changes to improve your overall experience. In addition, we've addressed a few bugs reported by a handful of users. Here's a summary of the changes we've implemented:
Opening Chatrooms in New Tabs: As in our classic interface, you can right-click on a model's thumbnail and select "open link in new tab" or hold the CTRL key when you click. The Beta also features a quick-access "New Tab" button in the top right of each thumbnail on the main page, next to the options gear as shown below.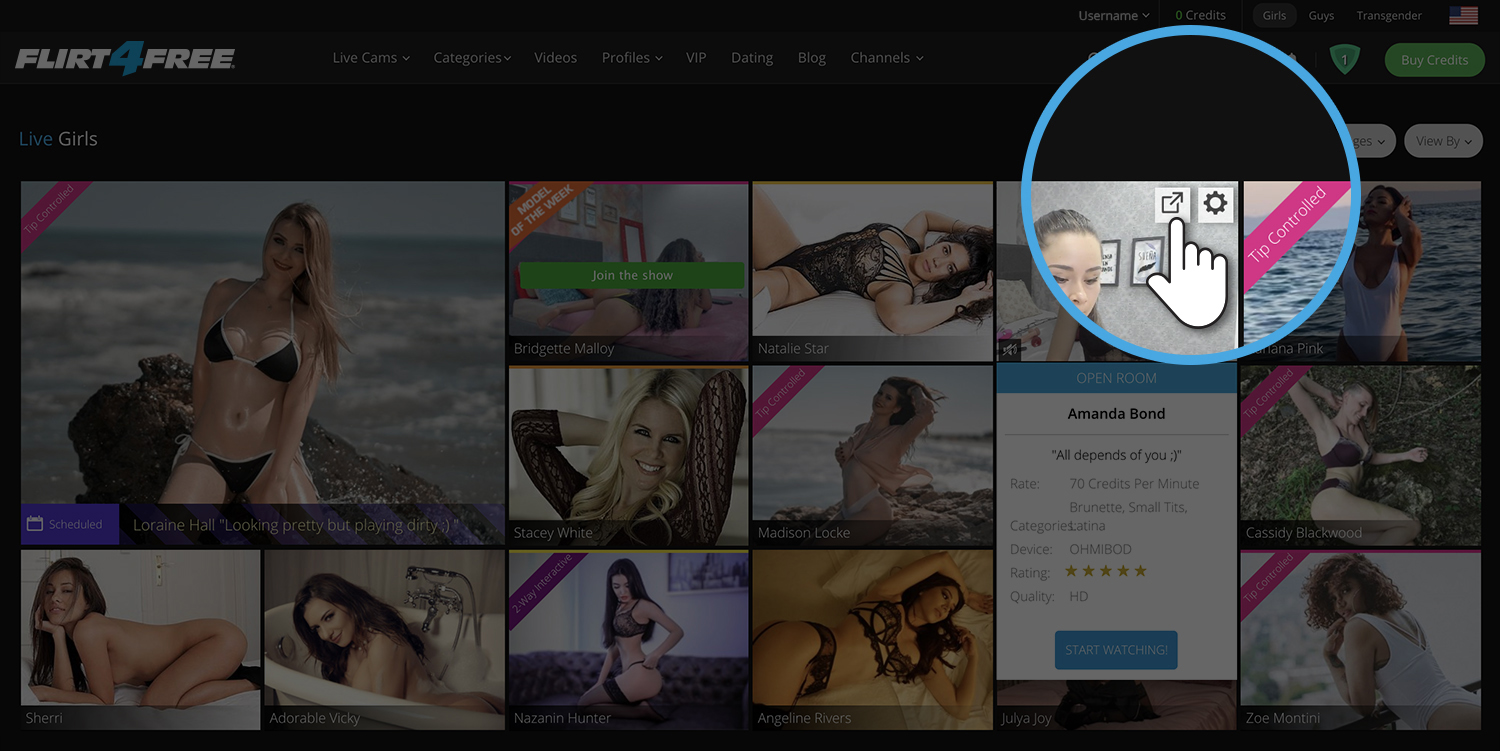 Opening Chatrooms in New Windows: We've also restored the ability to open a model's chatroom in a new browser window by holding the SHIFT key when you click on it.
"Tip Anonymously" Checkbox Visibility: Apart from selecting the option to tip a model anonymously in the chat settings, you can now find this checkbox under the tipping options when you click the "Tip" button in chat, and under the holiday gifting buttons during major holiday promos.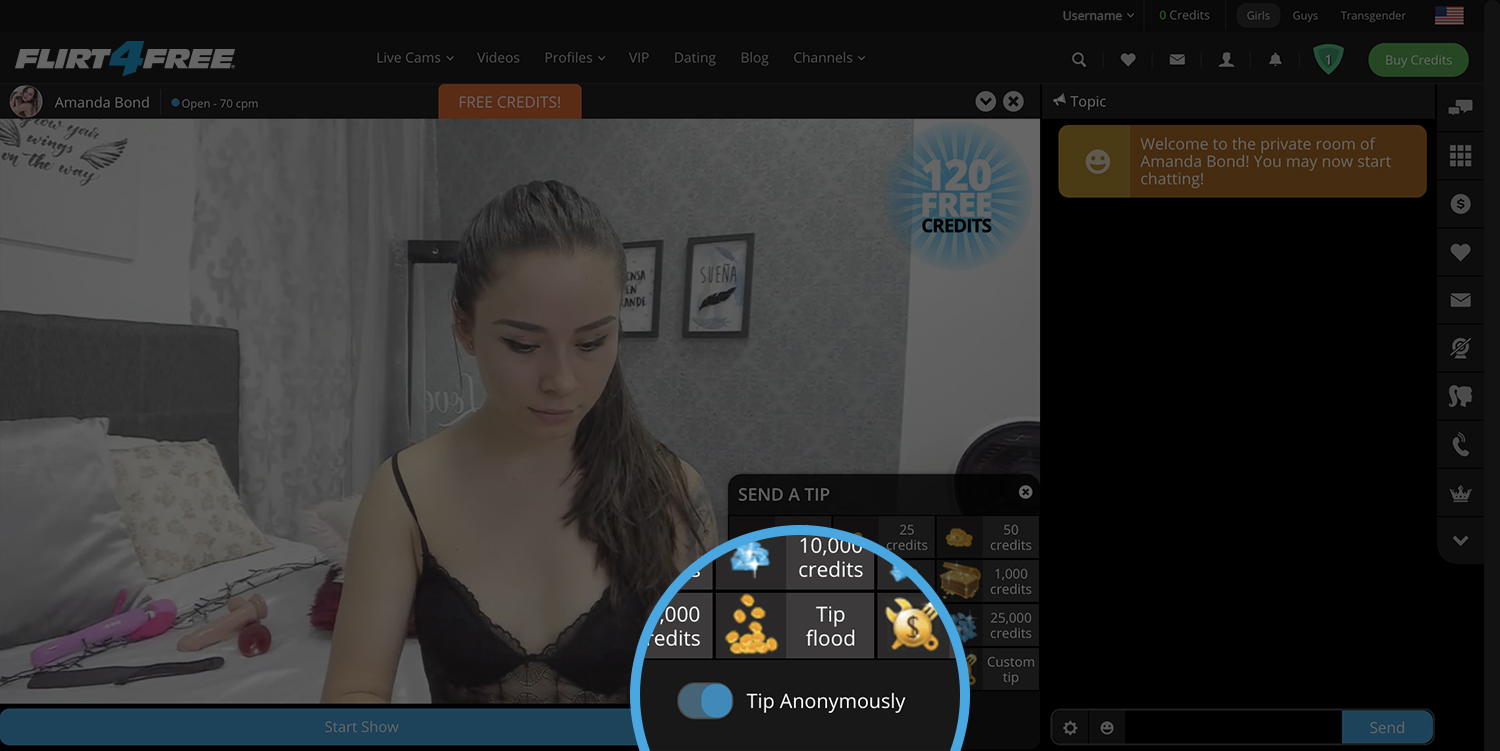 Main Page Bio Windows: The bio windows that appear when you mouse-over a model's thumbnail image on the main page will now drop down below her picture for better visibility.
Enhanced Home Page and Chatroom Panel Sorting: The ability to sort chatrooms while on the homepage has been brought into the new Beta. Once again, you can sort by price, show type, or interactive capability. You can prioritize new models or fetish models, and more. You can access these options through the "View By" dropdown on the home page, or when you click the "Browse other performers online" button to the right of your current model's chat panel.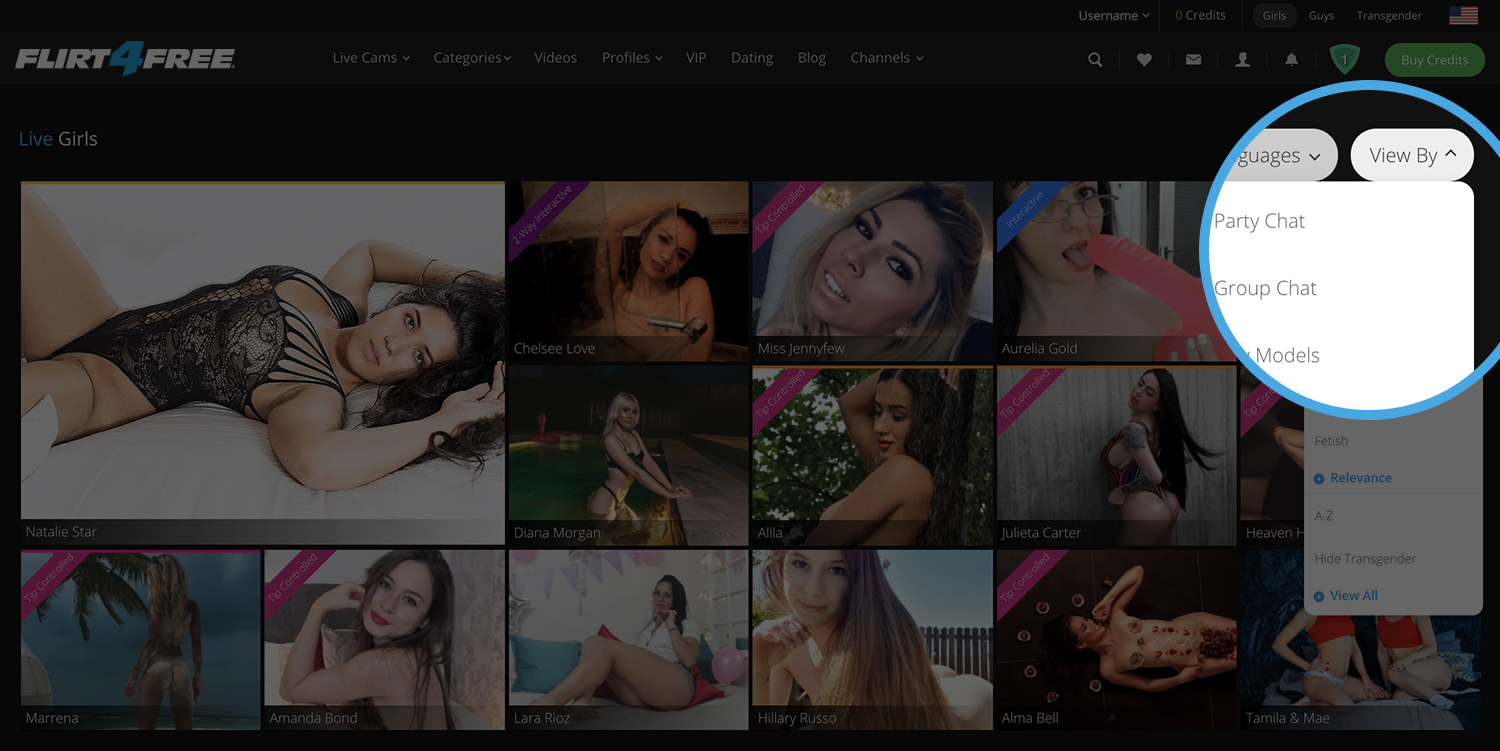 Credit Balance Visibility: Your current credit balance has been made more visible, appearing clearly above the chat feed (or above the video if you're using the XL layout option.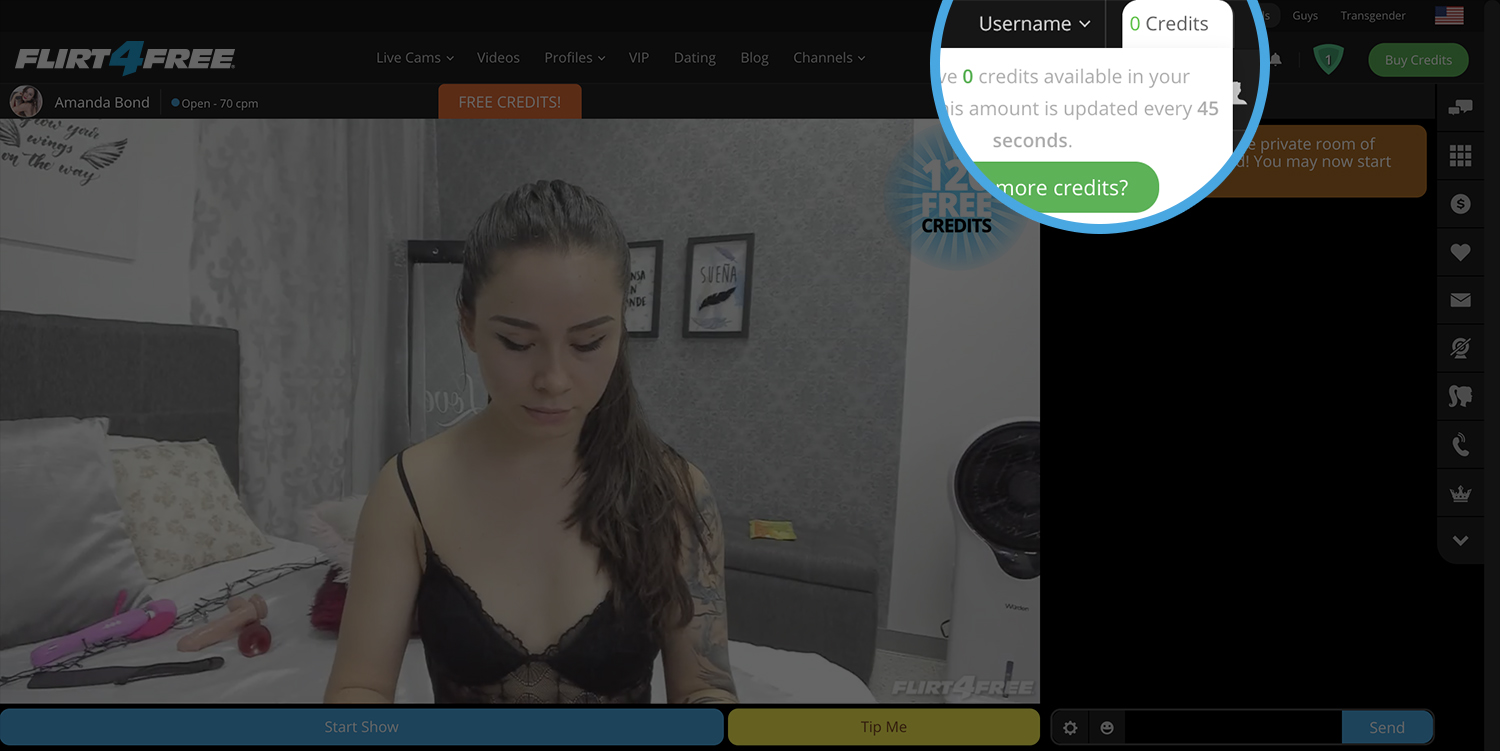 Improved "Favorite Models" Button: Now you can view your favorite camgirls more easily from within another a chatroom. Clicking on the "Favorites" button to the right of the chat panel will minimize your current stream and allow you to browse the main page without missing the action. You can also see your favorites and browse without minimizing by clicking the "Browse other performers online" chat panel button.
Customizable Chat Font Size: The larger font size will now be the default size for chat, but chat text can be made smaller in the chat settings menu, found to the left of the text-entry box. We will also be adding more text sizes and font styles in a future update!
In-Chat Fan Club Text Visibility: We've altered the layout and color scheme of fan club messages to make them much easier to read.
In-Chat Text Entry: The messages you enter into the chat window now appear as a single line, regardless of length. The text will no longer wrap.
Full-Screen Mode in Private/Group Shows: Full-screen mode is once again available in Private, Multi-User, and Group Chat when using the HLS player option. To use HLS, hover over the player type icon in the bottom left corner of a model's video feed and choose HLS, as shown below.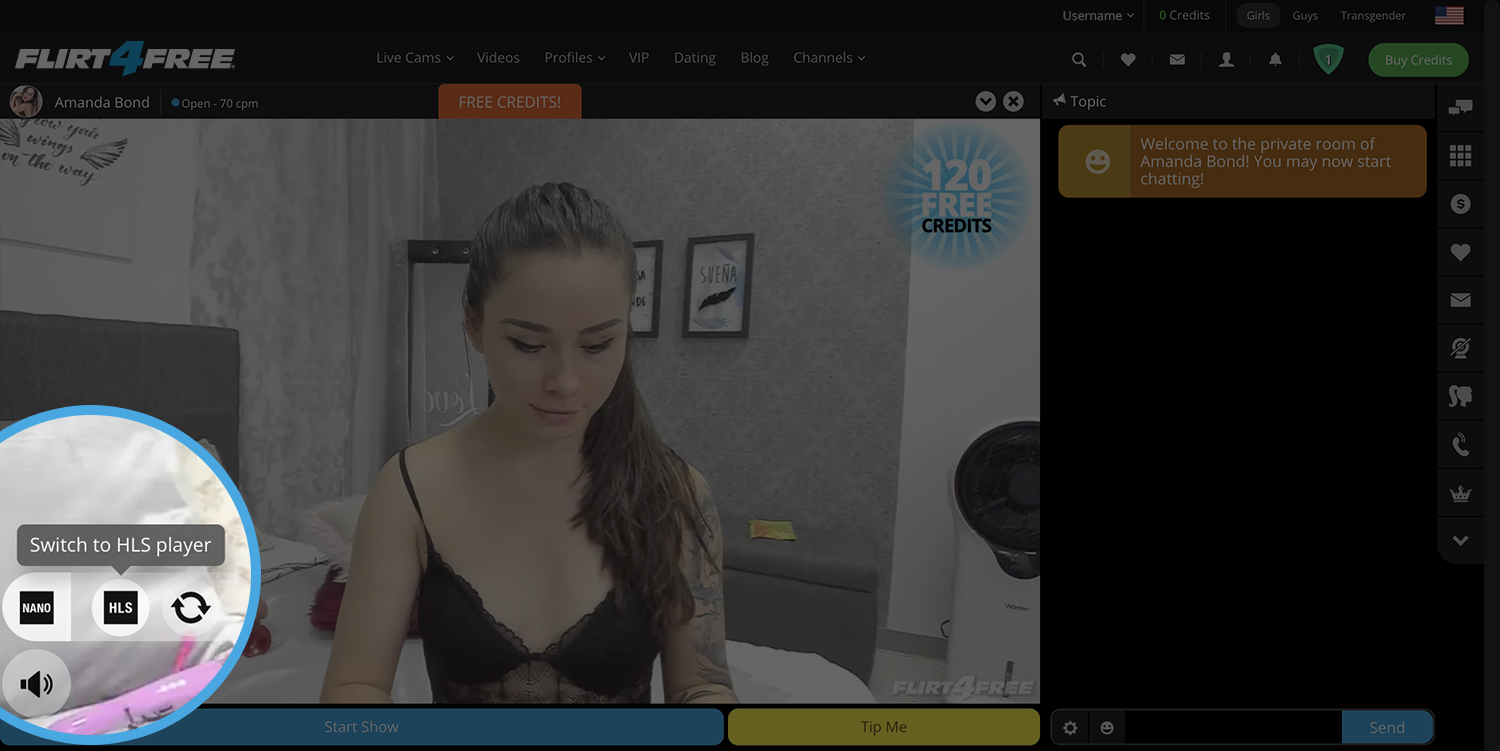 Improved Extra-Large (XL) Page Formatting and Video Layout: For members who utilize the XL chatroom layout, we've made several changes to improve the experience, including seamlessly integrating larger-percentage font size settings.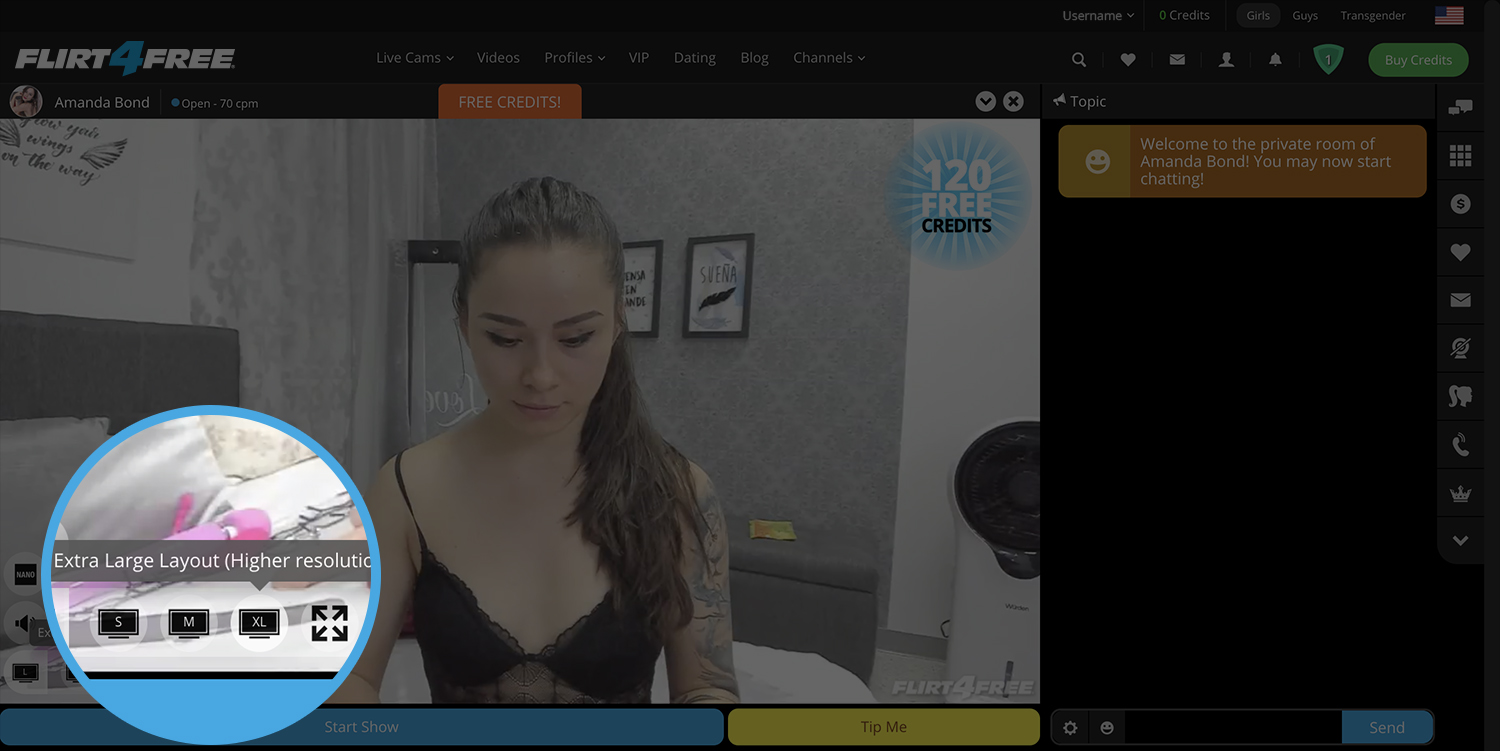 Video Performance and Load Times: Thanks to your input, we were able to apply a patch that reduces CPU memory usage for Beta users. This reduced lag, increased CPU performance while streaming, and quickened load times while virtually eliminating performance-related disconnects when entering or changing chatrooms.
Finally, we're in the process of investigating what some members reported as accidental service switching. They would be chatting with their favorite female models and return to the home page of only male models. We'll have a fix for this in place soon.
We hope these changes help maximize your enjoyment of Flirt4Free. We'd like to thank the members who participated. The feedback provided has helped us continue to improve and optimize. If you experience any issues with these updates, or have further suggestions, please don't hesitate to contact our customer service department.